only 21% of the British public trust the legal system click here
A CASE OF INJUSTICE
T

his grandmother who is his accuser claimed he abused her with two hands in a crowded room and all she did was to gasp and made no attempt to remove the hands of her assailant. Nobody in this crowded room saw this alleged incident. Her business partner stood just 2 foot in front of her and said he saw no expression on her face or hands on her body; what he did see was David carrying a plate of food. (He is not an octopus.)
David was not at the Catholic school when the food was being served as two witnesses saw him eating a harvest meal at the Baptist Church in the Town but they are unable to say what time he left. (He could not be at two places at the same time.) The jury was hypnotised by her emotional performance during cross-examination by defence and prosecution.
Throughout her entire time on the witness stand the jury observed her tears. It was only audible to the gallery, as she had requested a screen to conceal her presence from the spectators, including four of David's friends.
David's Barrister decided not to call his witnesses or to ask him to take the stand, as it was sufficient evidence from her business partner stating he had seen and heard nothing. A verdict of not guilty was in the bag. It can only be assumed that the Jury had sympathy for her emotional performance on the witness stand and delivered the unexpected guilty verdict.
Earlier the jury wanted to bring in a reasonable doubt verdict. The judge said to them you could only find him guilty or not but go with your feelings.
When she alleged David molested her with both hands. She claimed she was wearing a skirt. Photographic evidence shows her wearing a white trouser suit. She also stated that he was still holding her buttocks when she turned around to see him smiling. This is impossible.
Her first allegation on the 31st of July two days after David's partner Roma had died she stated that David invaded her space and licked her face. The judge withdrew it when his accuser said it was not sexual. David's daughter had already sent a statement to his solicitor saying she was with him all the time and nothing like that happened. His accuser said this incident happened in the Town Hall. David and his daughter were not in the Townhall but in 96 Shenley Road.
At David's sentencing two weeks later once more she was weeping in the gallery and the prosecution read out Her victim statement
On 22nd December 2015, I made a statement to police of two indecent assaults on me by David This is my victim personal statement, which I would like the prosecutor to read to the court. I used to be really independent and would go out anywhere at anytime. Since this happened I have been unable to go out on my own. I haven't dared to drive my car anywhere around Borehamwood in case David sees my car and knows I am around. When at home I keep my car in the garage so that no one knows I am at home. When I go to meetings I have to be picked up by colleagues, as I am too afraid to go out on my own. People take it in turns to pick me up and drop me back home. If I see David around Borehamwood, I feel sick and start to shake. I am crying all the time and am now a very nervous person. It makes me sick to think about what happened. I now feel really grumpy and am angry all the time about what has happened. I have stopped going to events, as David will always be at the same events. I am scared that he will be there staring at me. I am scared that he will do something worse to me. It freaks me out to think of what could have happened. I now hate David. I feel like I am now spending my life in hiding. If I want to go to any event, I have to get one of my friends to go first to check and see if David is there. If he is, then I won't go. I also have been suffering from flashbacks about the assaults. I just cry. I can't get rid of the image from my head. I feel angry all the time and I hate feeling this way.
This statement was possibly unacceptable to the judge who refused costs of £3,500. The appeal is based on 15 contradictions to her written and oral statements. Why did she wait 5 months before reporting these alleged incidents to the police? Was it done intentionally so that witnesses and David himself would not remember this period of time? If she was so traumatized by these incidents why did she not show any signs of this when she met David on numerous occasions before making a statement to the police. Witness's can be found at all the listed below events that David and she were both present. They can confirm that there was no trauma on her reaction to seeing David there. During this period of time at least 3 emails were sent to David offering photographs of events that he and she were both at.
1. A function when she was sitting next to David offering him sweets, there is video evidence of her sitting next to him.
2. At a function in a person's home intentionally sat next to David, two people gave statements to that effect to David's solicitor.
3. Vintage car display at the Maxwell Hall
4. Celebration of the Queens birthday at Maxwell Hall
5. A party for a blind person at Maxwell Hall. When his accuser arrived David said to his host "I had better leave as she is here". His host told him to stay. In the course of David serving food to a few blind people at this event, she passed him by on at least two occasions. She also paraded herself in the middle of the hall like a peacock.
6. An event held at the Aldenham Temple she and her partner sat next to David as they had a meal together.
7. Family's day she was with her grandson talking to the Town Clerk. She was aware of David's presence even though he only spoke to the Town clerk. She showed no sign of trauma
8. At the Catholic Church hall. One of which the local MP was the guest of honor.
9. The other event was when both the Borough and Town Mayors were present.
10. The flower festival at All Saints Church with her grandson, seated behind David.
11. A business meeting at Fairway hall.
12. The beacon lighting at Woodcock Hill.
Both David and herself were councilors and they attended the same committees on numerous occasions.
The witness could be found that would state that she did not behave in an irrational manner which she claimed to have done when she saw him.
Many people are convinced that this accusation was politically motivated to remove him as an elected councillor.
Most people who know him state that David is a people person adopting other peoples problems as his own.
It seems obvious that she wanted to destroy his reputation.
She has by her actions almost led to the demise of the Tried and Trusted magazine that he founded in 2009 to raise money for local charities and good causes. When he was elected as a councillor in 2015 he donated all of his Council salary to the donation pot.
The total at present stands at just under £30,000 since 2012 to over 20 charities and good causes
The only expenses David took from the income of the magazine, were to pay contractors who provide a service to the magazine production. The printer and the logistics company who deliver the magazine. All other expenses incurred in the production come out of his own pocket.
His accuser was under the impression that he was a man with substantial financial means and selfishly wanted to obtain money from him.
The judge refused the £3500 that she asked for through the prosecution.
Gross incompetence or professional misconduct
The barrister failed to represent him in the manner that he was being paid and advised to do.
His incompetence led to him being convicted for a sex crime that never occurred as the only witness said he saw nothing or heard anything.
He also prepared the appeal that was incomplete.
Lies told by David's accuser came to light at his sentencing that was a contradiction to the facts including her attire that was worn was not how she described the situation.
From the witness box, she said "He ran his hands up her skirt; she was not wearing a skirt and there is photographic evidence that she was wearing a white trousers suit.
The brief was supposed to be acting on his behalf but as all four of his supporters stated he was acting on behalf of his accuser.
This Brief was drafted in at the last minute and even up to the time they went into the court he did not have enough information to proceed with the trial.
David's supporters suggested he should ask for an adjournment. He refused.
There were two incidents the first incident he was not present. The second incident occurred at a time when he was at another venue.
His barrister said he did not have to go on the witness stand neither do his witnesses as the only witness who went on the stand claimed he was 2 foot in front of her and he saw nothing or heard nothing. What he did see was David carrying a plate of food.
When the barrister canceled the presence of the witnesses he never took into consideration that she had wept continually when in the witness box behind a screen.
It did seem he was more concerned with another case he was involved with, than giving his full attention to David's case.
It should also be noted that he was having trouble with his laptop and unable to get the full information ready to present to the court. This was, without doubt, a very serious liability to the case.
No acceptable excuse was given why the original lady barrister who knew the case well enough was not able to represent David.
She has already informed David and his supporters that as far as she was concerned he would be acquitted as she would be defending him in court.
One judge wanted the case withdrawn as there were doubtful circumstances surrounding his accusers sending emails to him at functions they had both attended. This seemed out of focus to the fact that she was afraid of him, and why did she send him emails. Her excuse was that it was party policy to send photos of any function that the mayor or MP was involved into every cllr. in the Conservative Party. This was a blatant lie as no such order was given in this respect.
WAS THIS A CONSPIRACY
what was the motive for David's accuser doing this to him?
They had been presumed as friends for a few years. David had no malice against her. The reason is not clear at this stage.
Never before has David been accused of molesting anybody in his 74 years on this earth.
People that know him understand that he is a very polite elderly gentleman. he goes out of his way to make friends and to help people.
He was elected as a Conservative Councillor for the Labour heartland ward of Cowley Hill.
He was well-known and very much liked as a person who had helped many people out with problems they had with their housing association.
Indeed he had been elected 3 times as the chair of the residents association. He lost his position when he did whistle blow on the Housing Association for incompetence to the local MP.
David was not expected to win this seat in Cowley Hill or to defeat the leader of the labour Group, which he did by 23 votes. The last time the Conservative candidate only polled a few votes and coming in at a poor third.
David was and never will be a yes person. He fights for the rights of individuals.
Strange that when the leader of the Borough Council was sorting out committee post for the elected members. David was only given one committee to serve on.
All the other cllrs. were given at least two committees to serve on and outside bodies. David was bypassed for this and an explanation from the leader saying "you have enough to do" This did not make sense as he was part time with the magazine and had staff helping him.
The praise that the leader heaped upon the former labour leader was more of a friendship lost since he declared that she was an asset to him on the Stud

io board and would be very much missed.
Eight former Borough Councillors were not reselected to stand for the party at the 2015 election 4 of them former mayors. It seems that they were not favored by the leader as they put people before party.
Did the leader only want yes men and women, or those who put the party first and voters second?
When David voted with the opposition to the bill that was aimed at silencing the minority parties the Knives came out. The malicious accusation was not as well thought-out as it could have been. Too many loopholes that should be examined at the appeal court. The very loopholes that David's brief ignored.
FACTS
Did you know that 1 in 5 juries get it wrong,
Mostly because the evidence is withheld or behavior patterns are misinterpreted.
1 in 10 innocent people is accused.
The soap opera that is the Vicky Pryce trial shows the archaic rituals of our courts to be little more than legal parlor games.
A barrister once said no such thing as justice or injustice it depends on who tells the best story or who gives an Oscar-inspired oratory that will win the day.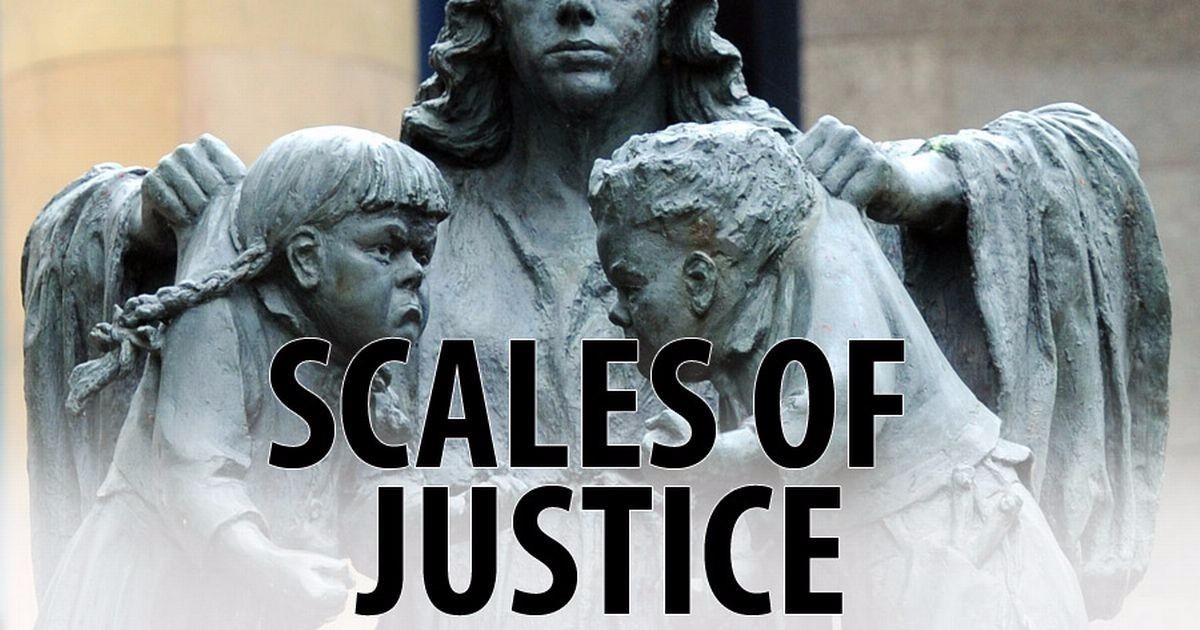 Juries Get It wrong too many times says new study


One of the most fundamental rights in our country is the right to a trial by jury. Many people have claimed, however, that juries are getting the results wrong too often. Recently, a new Northwestern University study shows that juries in criminal cases many times are getting it wrong.
Out of 271 cases, juries gave wrong verdicts in at least one out of eight cases, according to "Estimating the Accuracy of Jury Verdicts," a paper by a Northwestern University statistician that was published in the July issue of Journal of Empirical Legal Studies.
Spencer had judges listen to the same evidence as the jury and then compared the compared decisions of actual jurors with decisions of judges who were hearing the cases they were deciding. In other words, during deliberations, the judge filled out a questionnaire with his or her belief as to the correct verdict. In essence, the study used the judges as the "second opinion of what the verdict should be."
By comparing agreement rates of judges and juries over time and across jurisdictions, and even across types of cases, Spencer's statistical analysis could give insights into the comparative accuracy of verdicts in different sets of cases.
The agreement rate was 77 percent in the NCSC study and 80 percent for the earlier study. A key assumption of Spencer's study is that, on average, the judge's verdict is at least as likely to be correct as the jury's verdict. Based on that assumption, the study found that the 77 percent agreement rate means that juries are accurate up to 87 percent of the time or less, or reach an incorrect verdict in at least one out of eight cases.
It is important to note that the studies on verdict accuracy will not tell whether the verdict for a particular case was correct or not. This study will simply help assess what percentage of verdicts are correct.
These findings continue to support the fact that mediation is a preferred choice amongst parties in resolving disputes. This is because mediation moves away from the statistical 13% mistaken ruling and goes to complete control by the parties. The parties can know in their own case whether something is right or wrong for the circumstances.
Moreover, this research confirms what lawyers have long been saying: There is no guarantee or certainty in trial – even if you are right, you can be wrong.
A technical report is available at http://www.northwestern.edu/ipr/publications/papers/2006/wp0605.pdf .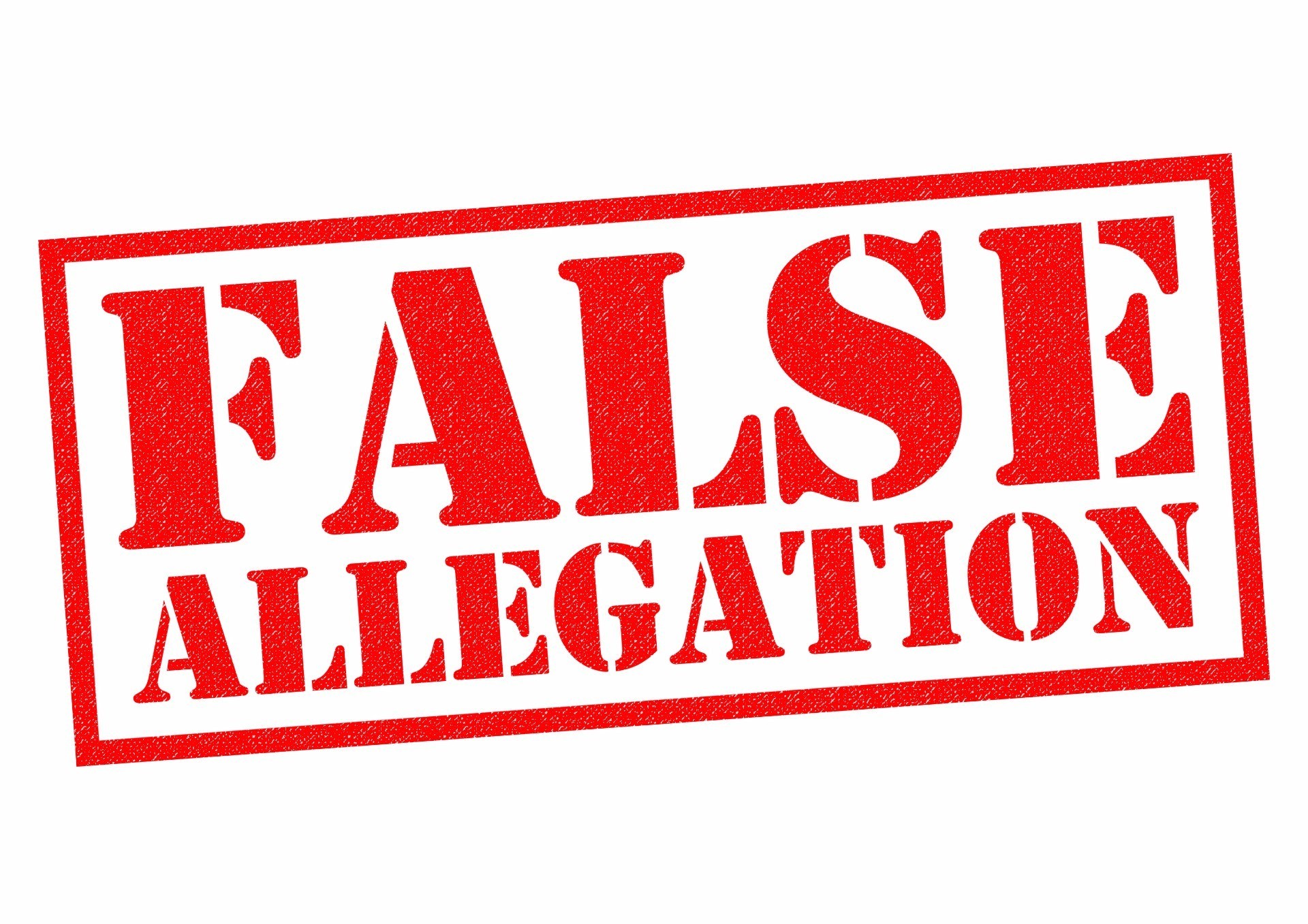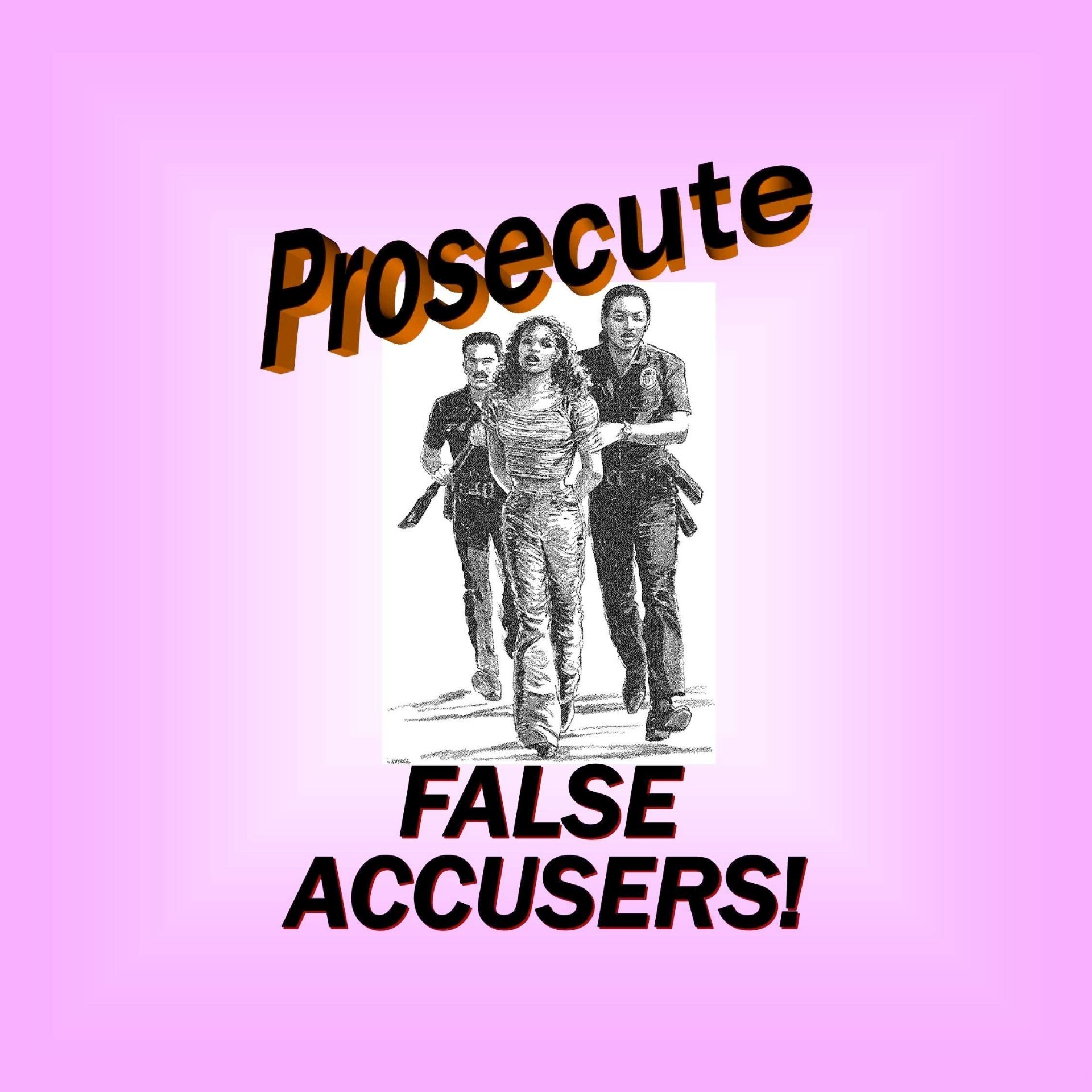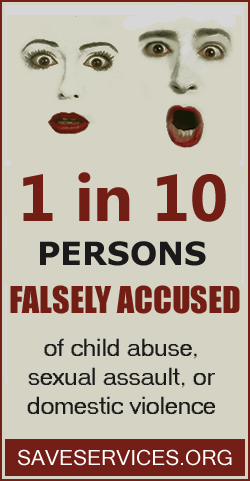 When a genuine case of sexual abuse is not investigated the real victim feels hurt.
In the case against David this was a high profile case and was not really investigated.
The CPS had no evidence that any assault took place.
The only witness said he saw nothing.
Despite this the CPS still wanted the case to go ahead.
This woman who brought this fictitious allegation against David should be ashamed of her self, when genuine cases are ignored by the police.
She calls her self a catholic. She should have gone to confession and admitted to the priest that she did bear false witness against her neighbour.
As the law stands at present false accusers can walk away without any charge being brought against them. This is going to change as false accusers will be charged with perjury and wasting police time and a sentence of 5 years in prison if found guilty
The appeal court will give its verdict on a case that goes back to July 2015 almost 2 years ago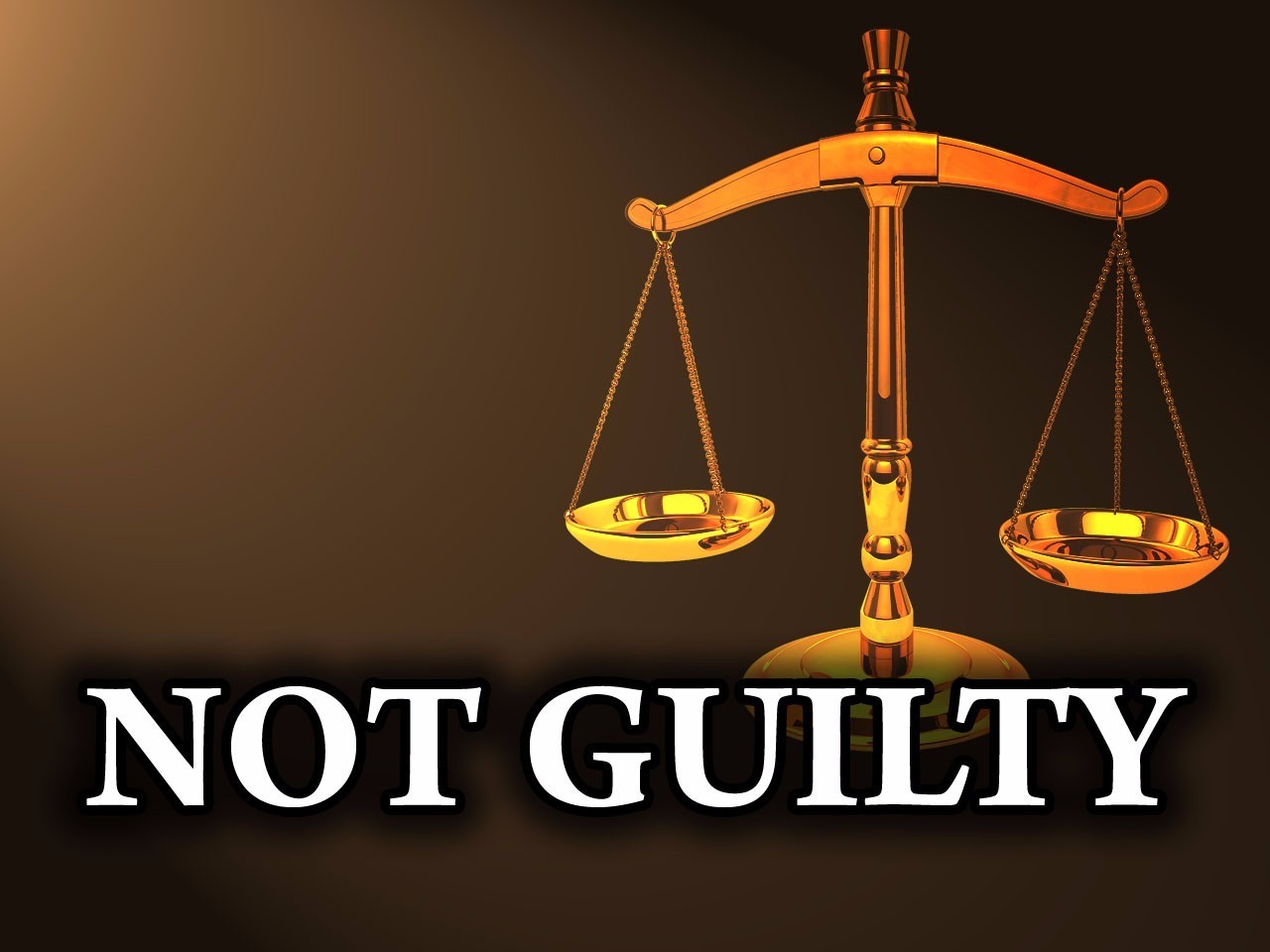 Click the not guilty image to read this true story