The Editor
Patrick O"Donnell.
Our new owner Sasha Capocci is famous for her cake making. She donates her cakes to good causes.
POTHOLES
County Council secures nearly £1m to x potholes throughout Hertfordshire. Hertfordshire County Council has rolled out a schedule of works to repair and x potholes, after receiving extra funding of £943,000 from the Department of Transport's Pothole Action Fund. All 77 members of Hertfordshire County Council have selected a total of 127 sites throughout the county, many of which have been agreed up by the public but do not currently Over the next few months, around 16,000 square metres of road throughout the county will be resurfaced – the equivalent of more than two rugby pitches. Terry Douris, Hertfordshire County Council's Cabinet Member for Highways, said: "Hertfordshire's 3,000 miles of roads are among the busiest in the country, with over ve billion vehicle miles travelled every year and this inevitably results in wear and tear leading to potholes and defects. This year we have spent more than £30m on road maintenance and repairs. "We have taken time in planning to ensure that this money is used as effectively as possible to improve the condition of our roads". The works began in October and will be carried out throughout the county over the next few months. Resurfacing works started in October in Borehamwood, Radlett and Bushey. For further information, please contact Terry Douris, Highways via 01992 555582.
POLYCYSTIC KIDNEY DISEASE
My kidney was only working 7% and with Dialysis 3 times a week, for 2 years at Edgware Hospital Kidney Unit. Out of the blue l got a phone call at 23.00 hrs to get to the Royal Free Hospital as quickly as possible, as they had a kidney that might be a match. l got to the Hospital and by 09.00 hrs I was taken into the theatre. The operation took 5 hrs. The donated kidney was slow to activate, and my own kidney was causing problems with bleeding and possible cross infection to the donated Kidney, so 1 had to have major surgery to take it out, it weighed nine and a half pounds. l am alive today thanks to the surgeons, nurses, other hospital staff and to people giving blood donations. Also to a person that I have never met giving me an extended life with their kidney. PLEASE BE A BLOOD DONOR AND THINK ABOUT CARRYING AN ORGAN DONOR CARD.
Lawrence Stack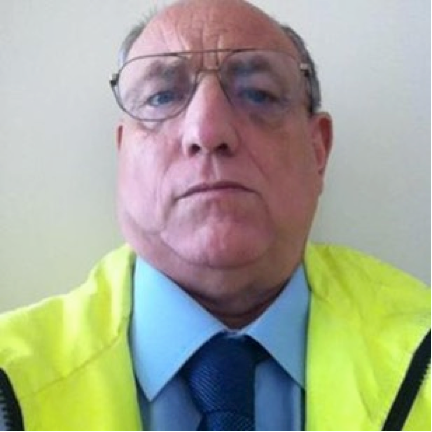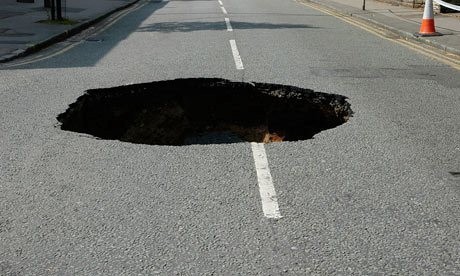 The O'Donnell Factor
By Patrick O'Donnell
Imagine we had the good fortune to be the Good Samaritan that saves someone's life. Martin, of Bristol, writes: I was on holiday in Cornwall in August when, while walking in a car park with a friend, I felt really weird. I was having a cardiac arrest. I literally collapsed and died, there and then on the tarmac, age 47. This incident with a stranger didn't just change my life - it gave me my life" As my friend was trying to figure out what was happening, a stranger driving out of the car park stopped, having seen me lying on the ground, and asked my friend if I was OK. The stranger and his passenger got out of the car and came over to where I was lying.
They immediately realised what had happened and took over. They were both consultants from Plymouth's A & E Department at Derriford Hospital. He had a defibrillator - in his car. After three-and-a-half minutes of being dead, he had me conscious and I was immediately airlifted to Treliske hospital.
I later learnt from my consultant at Truro that he rang the hospital most days to check on my recovery. Apparently, my chances of surviving without the intervention of this stranger and his particular piece of equipment were nil. Since returning home to Bristol I tracked him down and had an, obviously emotional, chat with him by phone. It turns out he is also the chairman of a South West charity raising money to provide life-saving equipment to volunteers, hence why he had a defibrillator in his car. This incident with a stranger didn't just change my life - it gave me my life. Now I'm also hoping to "pass it down the line"; i.e. help fund Air Ambulances and raise money for defibrillators. From an initiative by lifelong Good Samaritan, Lawrence Stack, with the drive of town Cllrs Pat Strack, Sandra Parnell and Clive Butchins we have many defibrillators dotted about the town – at the station, in the library and the Council of offices, and outside St Teresas church etc. We remember with pleasure that this magazine, with contributions from Cllr Burcombe's councillor salary, has given £500 towards defibrillators in our schools and over £1,000 to the Herts Air Ambulance.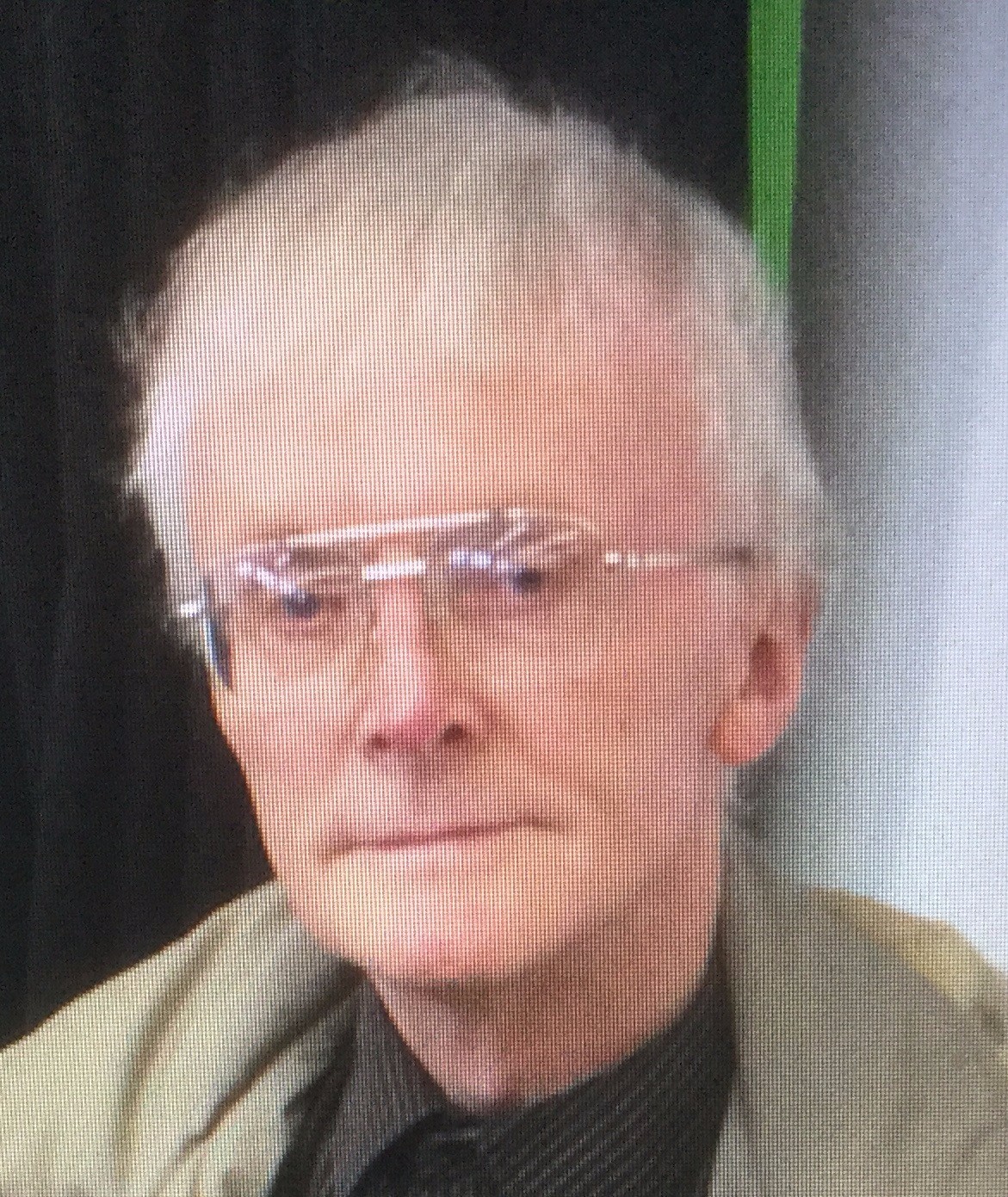 Borehamwood High Street looks a lot livelier now; fewer shops are empty. The same is also true of Leeming and Aycliffe roads; all shops are now occupied there once again, including a gaming shop for kids and a interior display shop There is a problem because rents have been vastly increased and some businesses may not be able to afford the high rents being charged by Hertsmere Council. A few have already moved on over the last few years. The flower shop, the Greengrocers, the second-hand furniture shop, the car parts shop, decorators supplies, the salt shop, jewellers, and driving school, to name but a few. All of them have been replaced. At least one shop has had at least 4 different businesses in situ in the last 7 years. Deadline Reprographics has been in the town for the last 16 years and has not had his lease renewed. A statement made to the owner David by a contactor for the council said you couldn't afford the 400%. Increase. That is true he could not! Some of the shopkeepers protesting about the high rents being charged up to 400%
increase This magazine started by David and Roma began its life in 2009 with a pilot edition financed entirely by the David.
Up until December last year it has, since December 2012 produced 4 editions annually of 40 pages each. Covering 20,000 business and homes in Aldenham, Borehamwood, Bushey, Elstree, Radlett, Shenley and South Borehamwood, with 96 Shenley Road having up to 200 copies available shared between the foyer, the library and the museum. Over the Yuletide season most shops in the High Street did better than expected. However some did struggle to make a pro t. Looking for a job in retail take your self down the high street a few shops are advertising for staff. Where are you going for your holiday this year? A UK based holiday is cheaper. My suggestions include East Anglia. David and Roma always spent their holidays there for the last 15 years.10 of those in the village of Corton, near Lowestoft in a caravan with their dogs. The Norfolk Broads are well worth a visit. Great Yarmouth has a many places of interest. The Piers, the circus, the golden sands and the funfair. Food is reasonably priced and parking is ok near the Wellington pier. The pounds' decline will put a lot of people off from going abroad. If it is the sunny weather you want you have no alternative but to go away from the UK. I used to spend my holidays in Spain. I noticed a big hike in prices in 2008 and steady upwards until last year when it jumped up by almost 20%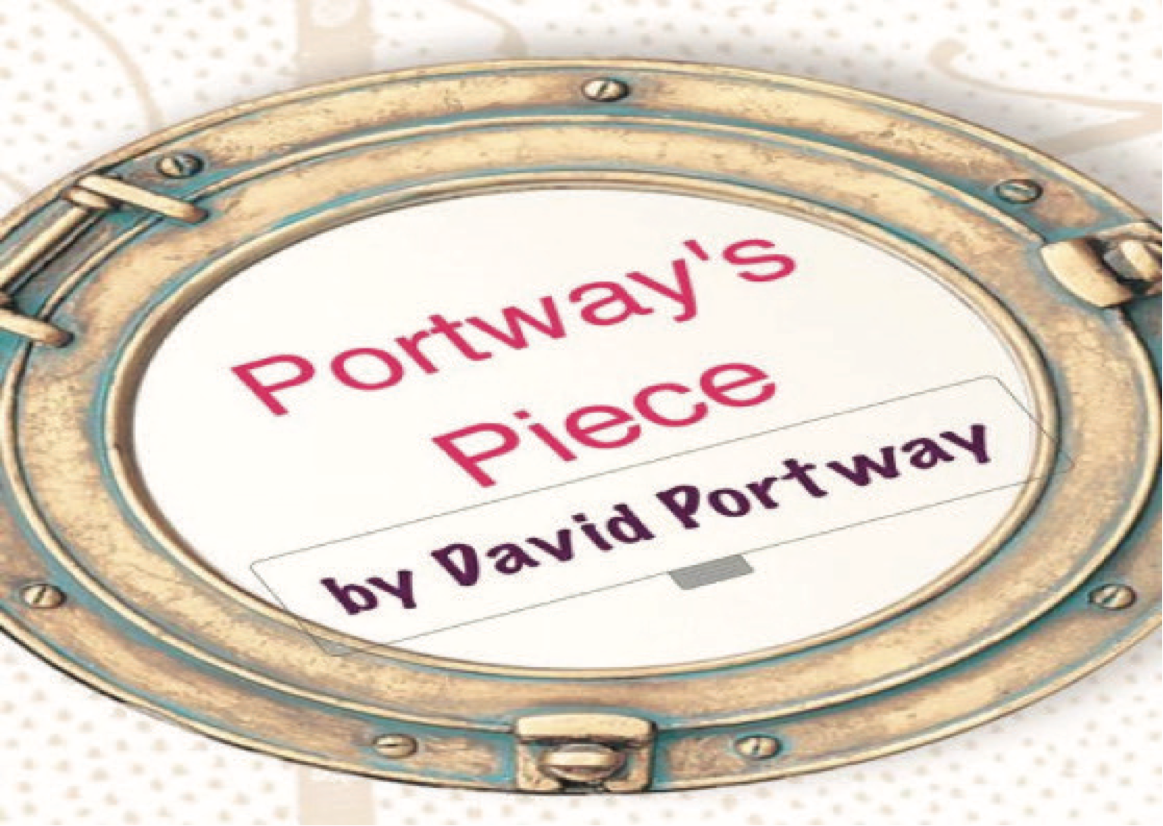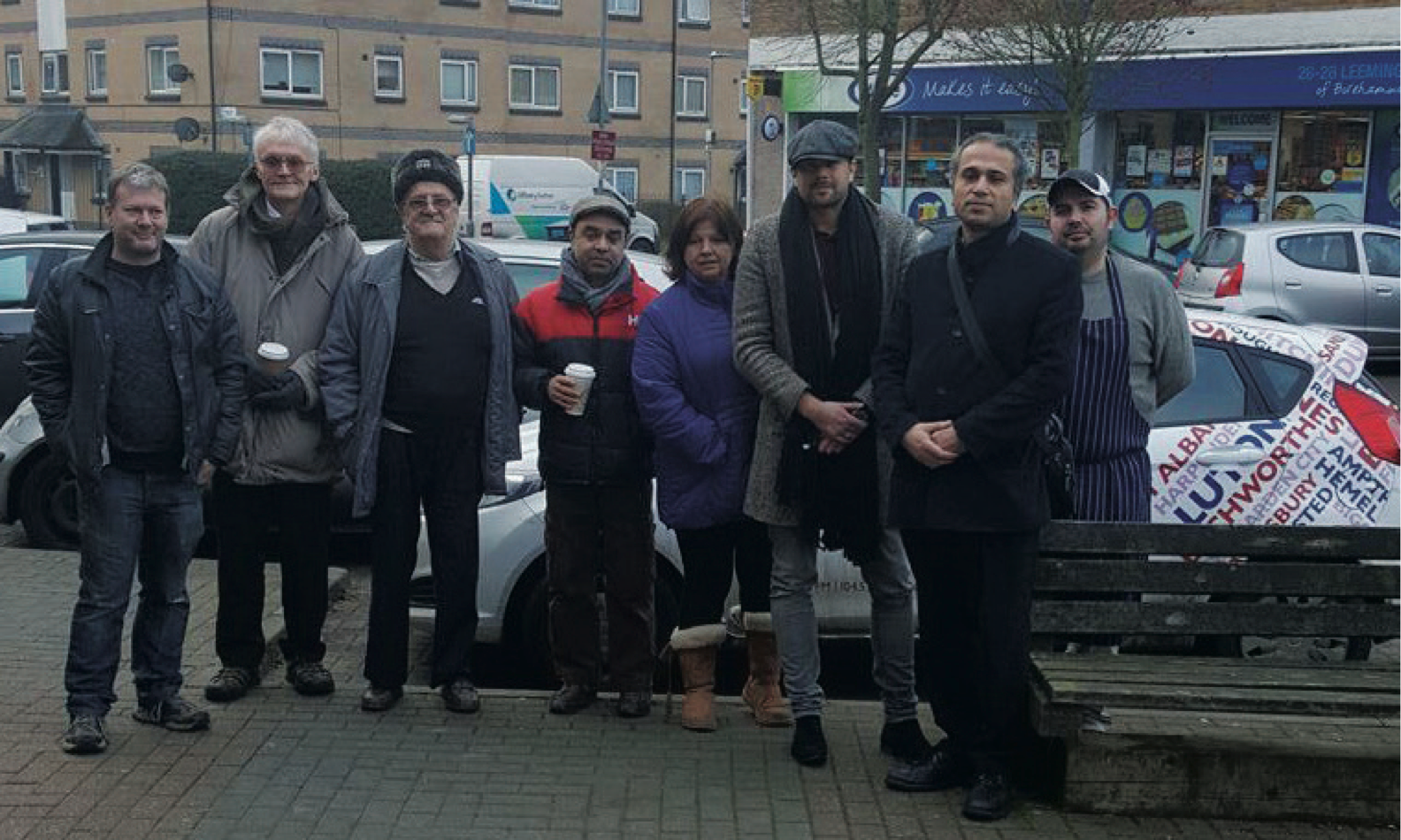 A few of the Shopkeepers and 2 Borough cllrs and the magazine editor
HERTS AIR AMBULANCE– CALLING ALL VOLUNTEERS
The Charity is always on the lookout for keen and enthusiastic individuals to join the exciting world of volunteering with Herts Air Ambulance and help raise vital funds and awareness of the County's life-saving Helicopter Emergency Medical Service. Without the hard work and support of our dedicated volunteers, we simply could not continue this vital service. Jen Wall, the Volunteer Manager at Essex & Herts Air Ambulance Trust, says: "Our volunteer opportunities are open to anyone in the community and to people of all ages and experience. Plus, it's a great way of making new friends. We are extremely grateful for the presence of committed volunteers who are our ambassadors for the Charity; generously giving their valuable time and expertise, without which we simply could not y!" The Charity is actively seeking to recruit individual volunteers to be an Ambassador for their local community and help promote the fantastic work of Herts Air Ambulance. In addition, we are looking for Volunteer Tin Supporters to assist with the distribution and collection of our tins in their area. Any amount of time that you can spare will help enormously. Even if it's to help on just one of our events during the year or you can join us and become one of our regular volunteers ...every little bit of help! If you would like to support the Herts Air Ambulance by becoming a Volunteer please contact Mel Hitchcock on 0345 504 0055 or email Mel.Hitchcock@EHAAT.uk.com